SACDA News
2020
Despite the challenges we are facing as a country, there has been significant growth in the field of career development over the past year. We thank our members, partners and stakeholders for making this leap possible.
BACK TO BASICS
Covid-19 is a devastating health crisis making a disastrous impact on humanity. The biggest impact is on poor communities in overcrowded living conditions, with extremely limited access to food, health and hygiene facilities.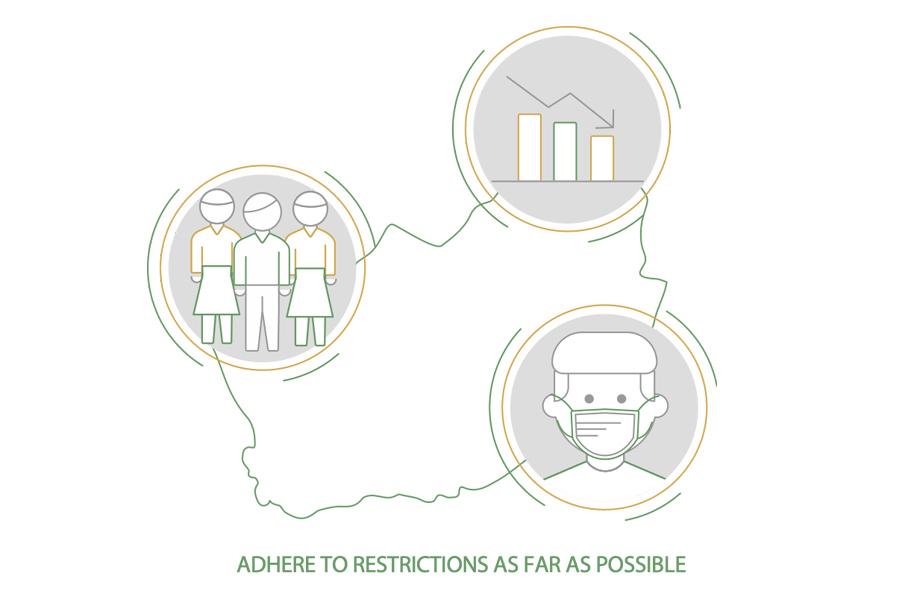 ADHERE TO RESTRICTIONS
In South Africa, many millions will lose their work. With nothing to fall back on, these people are in a desperately precarious position. Unless we adhere to restrictions as far as possible, the situation may spin out of control.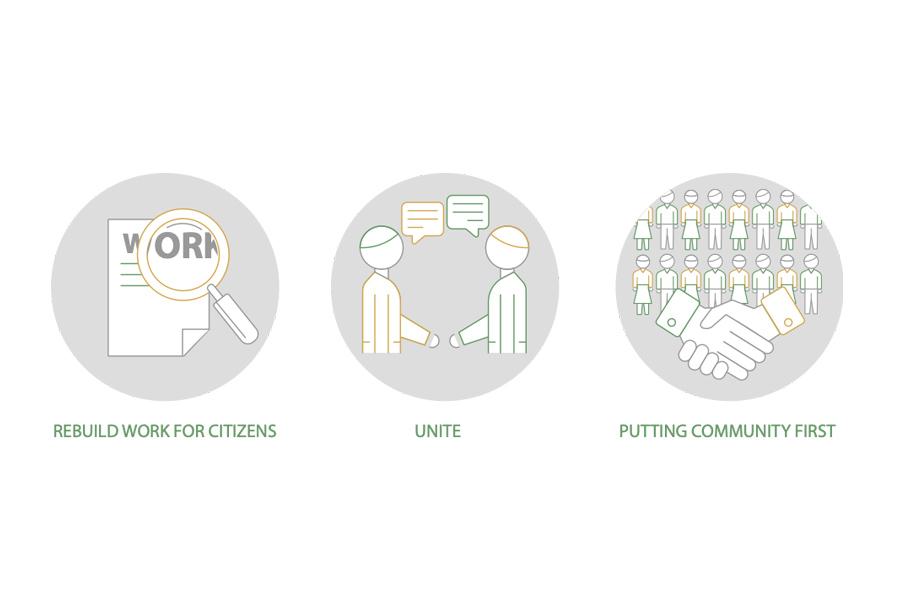 COMMUNITY FIRST
After the devastation of Covid-19, there will be an unprecedented need to rebuild work for citizens. This will require the career development profession to unite like never before, going back to basics and standing firm on the principle of putting community first.
BIG LEAP FOR CAREERS
merSETA is spearheading a career development project with Unisa, ETDPSETA, UP and SACDA. The aim of this project is to further professionalise the field of career development in South Africa.
SECTOR EDUCATION
Continuous Professional Development (CPD) credentials will include sector education. Quality toolkits will accompany these credentials, ensuring career development practitioners are equipped to facilitate such information effectively.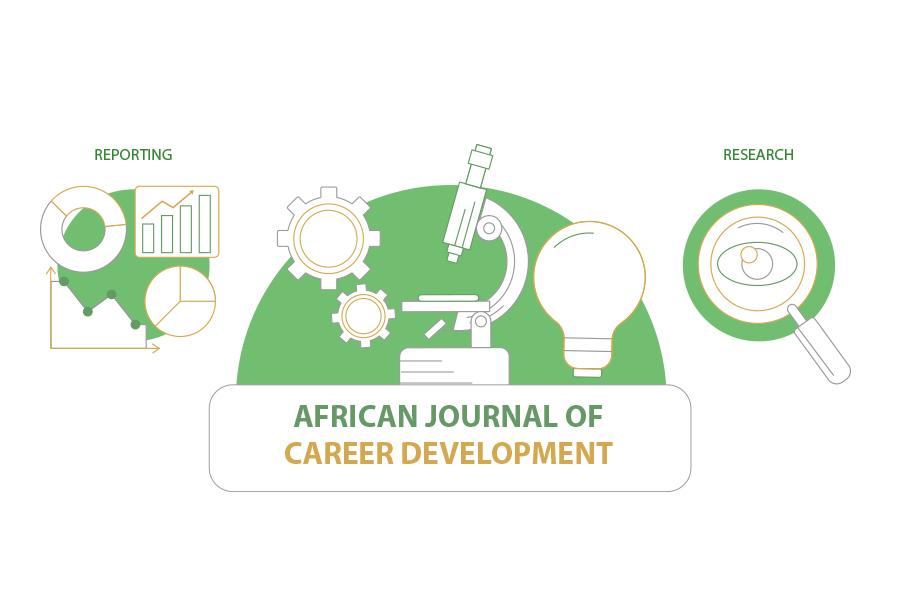 AFRICAN JOURNAL
The African Journal of Career Development (AJCD), is established to facilitate the reporting of research around promoting sustainable decent work for all those who are willing and able. Visit ajcd.africa for more information.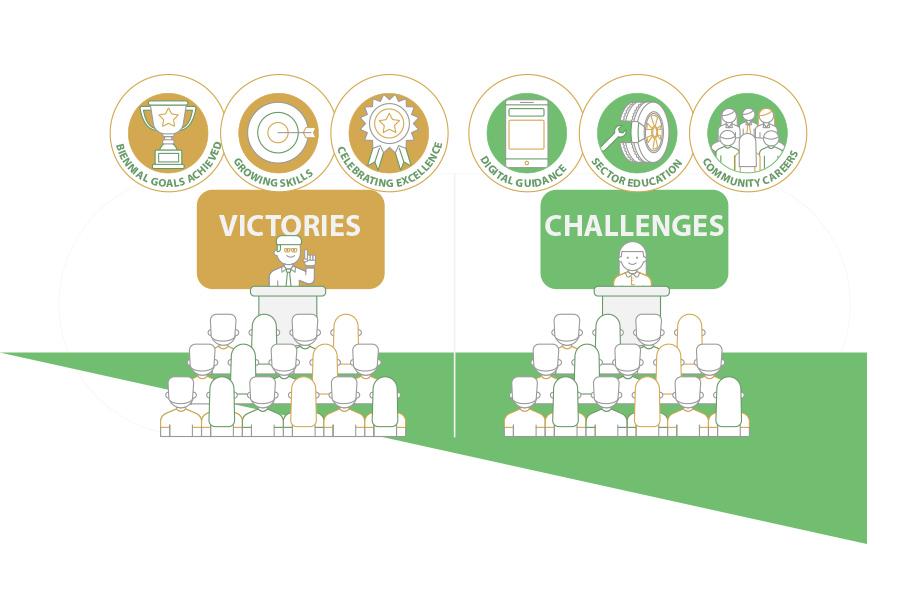 BIENNIAL CONGRESS
A biennial national congress for career p
ractitioners has been hosted to enable practitioners to come together to celebrate victories and address challenges in the field. The theme of the congress 2021 is Community Career Development through the Skills Pipeline.
HOMEGROWN INTERVENTIONS
A feasibility study is underway to identify homegrown career management interventions for youth and adults in the Manufacturing, Engineering and Related (MER) sectors.
PROFESSIONAL DESIGNATIONS
Professional designations are being conferred for the category of facilitating information to individuals and groups. Consultation regarding the next professional designation of career coaching is underway.
PROFESSIONAL BOUNDARIES
Career development practitioners are ethically bound to understand and respect their professional boundaries. This ultimately ensures a sound referral system for career development in South Africa.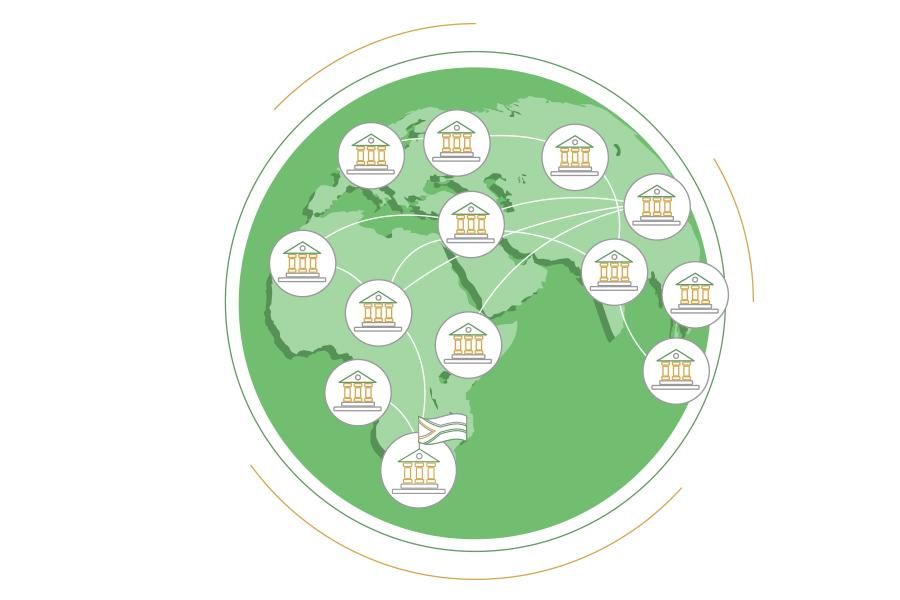 PEAK BODIES NETWORK
This project has enabled SACDA to represent South Africa in the International Career Development Peak Bodies Network, formed to share resources between countries and provide a collective voice for the field.
CAREERS IN CURRICULUM
There is consensus that a 'South African Careers Curriculum Framework' is needed to inform the upcoming curriculum review from a career development perspective. There has been good progress towards drafting such a Framework
.
BE YOUR BEST
As the collective representative of the career development field, we share the responsibility to be our best and share in the provision of ethical and quality support.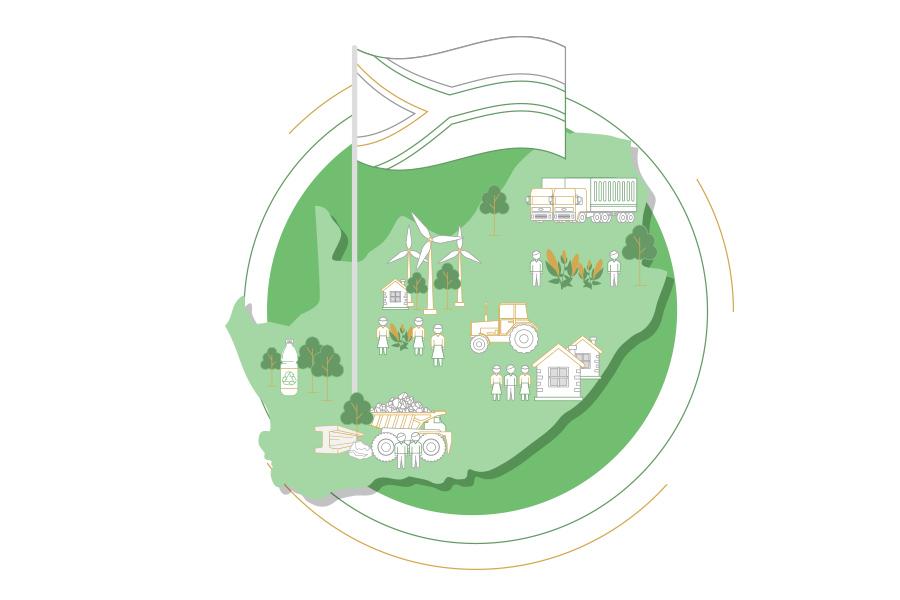 NATIONAL IMPORTANCE
The field of career development has a critical role to play in supporting the flourishing of citizens in decent and meaningful work.
We thank our members, partners and stakeholders for making this leap possible.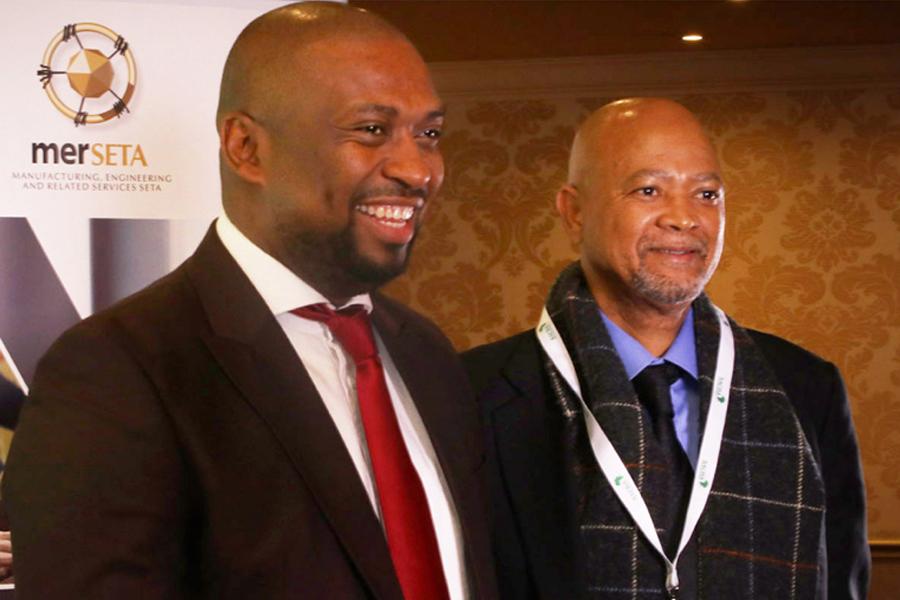 Latest News