SACDA News
2018
A progress update inline with our mandate.
NEWS UPDATE
The South African Career Development Association
(

SACDA

)

is established as the Professional Body for the regulation of Career Development Practitioners

(

CDPs

)

in South Africa.


MANDATE
Our mandate is to support the standards, ethics and lifelong learning of registered Career Development Practitioners as a conduit to facilitate decent work for all. Trust in the profession will be enhanced through the provision of quality services by Career Development Practitioners who operate within a sound boundary network.
PROGRESS
In 2019, an annual Career Development Practitioner congress will be launched. At the event, the first professional designations will be conferred together with the launch of the African Journal of Career Development (AJCD). Four (4) Working Groups and one (1) task team will also be constituted at the congress.
MEET THE CEO | Christopher John Beukes
The role of Career Development Practitioners in society is set to grow exponentially now that the occupation, qualification and designation are in place. As a collective, we have an immense opportunity to specialise in a profession which has the capacity to ensure decent work for all. Where the right to decent work is seen as a basic human right for all who are willing and able. ''Suffice it to say that Chris's input has been monumental. Without his passion, selfless efforts, and unfailing commitment, SACDA may very well never have made a successful start. The country is indebted to him." – Professor Kobus Maree
PROGRESS UPDATE 2018
SACDA, in collaboration with the Manufacturing, Engineering and Related services Sector Education and Training Authority (merSETA) and the University of South Africa (Unisa) have initiated a career development project to add value to the good work already taking place in career development in South Africa. This is being achieved through the establishment of:
RPL mechanism
Bi-ennial South African Congress of Career Practitioners (SACCP)
Open Education Resource (OER) Scientific Journal
A sincere thanks to Ms Ester van der Linde for her sterling support in facilitating the realisation of this project. Ester is based within the merSETA Executive Corporate Services and heads up the merSETA Career Development Unit. It is a rare privilege to engage with a human being of her calibre.
The First PROFESSIONAL DESIGNATION of Career Development Practitioner
The Organising Framework for Occupations (OFO) is the South African coded occupational classification system. Recently, a new occupation was registered on the OFO. This occupation is titled: Career Development Practitioner. The first professional designations relating to this occupation will be conferred at the annual Career Development Practitioner congress on 28 March 2019. This new occupation serves to provide a conduit to facilitating decent work for all.
The First ANNUAL CONGRESS of Career Development Practitioners
The annual Career Development Practitioner Congress will showcase the best of career development practice from South Africa and abroad. The focus of the congress will be twofold, with the first being to consolidate progress made in providing quality career development services. The second will be to focus on key issues facing society from a Career Development Practitioner perspective. The congress will be launched in 2019 with keynote speakers such as Ms Jan Ellis, Chief Executive of the Career Development Institute (CDI). The CDI is the single United Kingdom professional body for Career Development Practitioners. An MoU has been established with the CDI to begin sharing best practice and ensuring equivalence between South African and international career development designations.
The First AFRICAN JOURNAL of Career Development
In partnership with AOSIS Publishing, the open access African Journal of Career Development (AJCD) is being established. This journal will focus on pertinent career development issues as determined by a board of thirty eight (38) international and national career development specialists. The first will be a special edition on Career Development in Developing Country Contexts: A Conduit to Facilitate Sustainable Decent Work for All from the United Nations Educational, Scientific and Cultural Organisation (UNESCO) University Twinning and Networking (UNITWIN) network.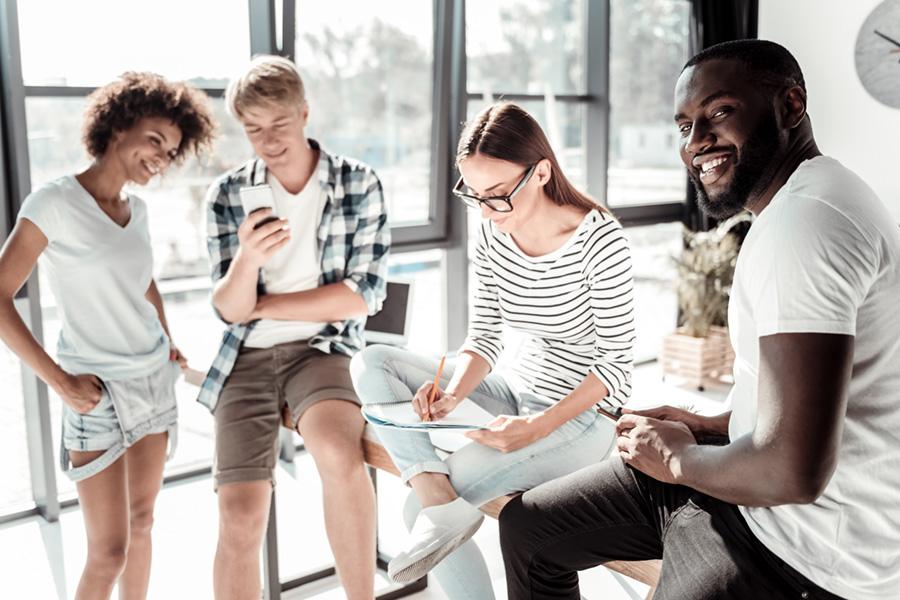 Latest News