Ethical Behaviour -
Legislative Regulations
Current legislative regulations relating to assessments, advice and personal information.
Ethical Behaviour - Legislative Regulations
Ethical Behaviour - Legislative Regulations
Current legislative regulations relating to assessments, advice and personal information.
If we refer to the word "ethics" in the dictionary, we will find this definition: "rules of behaviour based on what is justly good and bad."
A code of ethics helps to describe the professional behaviour of practitioners, protects the public, the profession and people who practice within the domain. Being ethical implies that we integrate the principles of the code of ethics into our personal and professional life, as well as allow it to act as a guide when faced with ethical dilemmas. At the same time, ethical behaviour is about transparency. The question that every practitioner should ask themselves is whether they can withstand the scrutiny of others should a client report them. There are ethical guidelines overseeing the full range of services offered by career practitioners.
Case Study
Cindy is a 24-year old who lives in Bloemfontein. She is studying via distance education and works full-time at a local high school. Cindy has finally put her life back on track after a terrible experience two years ago when she sought help from a nearby Career Counselling centre.
Cindy had been to the centre to obtain assistance with career paths and to find out which institutes she could attend to further her development. She reflected on the events from two years ago.
Mr J. was the practitioner with whom she met. Something did not feel right when she entered the room. After telling Mr J. what she hoped to achieve from the session, Mr J. proceeded to question her about herself and her interests. He invited her to use his personal computer to do an online assessment. Mr J. sat close to Cindy whilst she took the online test. Cindy could not really make sense of the online test as every page asked to be translated from a foreign language into English.
Cindy felt very intimidated but thought that this was how counselling was supposed to be. Mr J. then gave Cindy a briefing on the test results and told her not to waste her time with a Management degree as she was too attractive to be behind a desk. He asked her if she has considered modelling. Mr J. then went on to ask Cindy personal questions about her romantic life and said he could assist her financially if she would meet him later. Cindy was scared and said that she did not wish to meet him.
Mr J. was offended and called her ungrateful and that she would not get the help she needed if she was not willing to make sacrifices. Cindy rushed out of the office with Mr J. shouting out loud from his office that Cindy did not do well in the assessment and therefore had little options ahead of her.
Cindy felt that she was living out a horrible nightmare. She left the centre sobbing and felt that there was no use in going to a counsellor. She did not see the purpose of reporting the matter either. Cindy was utterly humiliated as there were other members from her community there as well. Eventually, word spread that Cindy did not do well in an assessment.
After a month of feeling helpless, Cindy heard that the centre was shut down and that Mr J. was arrested for unethical practices and lewd behaviour. She also learned that Mr J. was using his profession to prey on other innocent people.
Ethical practice and legislative rules are in place to safeguard people from harm. If Cindy was aware of those rules, she probably would have reported the matter herself.
Here are a few things that a practitioner must adhere to:

Clients must be informed about the nature of the services being offered. Practitioners must obtain informed consent from their all clients.

Practitioners must respect a client's right to choose whether to continue or withdraw from a session.

Practitioners must ensure that services are delivered based on the client's clear, explicit (verbal) consent. Practitioners must be able to be readily accountable to clients.

Practitioners should not abuse their client's trust to gain sexual, financial, emotional or any other kind of personal advantage. Sexual relations with clients are prohibited. 'Sexual relations' include intercourse, any other type of sexual activity or sexualised behaviour. Practitioners should think carefully about, and exercise considerable caution before entering into personal or business relationships with former clients and should expect to be professionally accountable if the relationship becomes detrimental to the client or the standing of the profession.

Practitioners should not allow their professional relationships with clients to be prejudiced by any personal views they may hold about lifestyle, gender, age, disability, race, sexual orientation, beliefs or culture.

Practitioners should be clear about any commitment to be available to clients and honour these commitments.

There are strict rules surrounding the use of test measures or assessments. In South Africa, there are several legislative regulations relating to assessments, counselling and the protection of personal information. The Employment Equity Act of 1998, Chapter 2 (8) states that:




'Psychometric testing and other similar assessments of an employee are prohibited unless the test or assessment being used

has been scientifically shown to be valid and reliable;
can be applied fairly to employees; and
is not biased to any employee or group.'
According to the Health Professions Act 56 of 1974, only registered psychologists are permitted to perform psychological acts in relation to evaluation, testing, and assessments. Thus tests, measures, instruments, etc. must be used, interpreted and controlled by psychologists.

The Constitution of South Africa of 1996, Chapter 2 (14), states that every person has a right to his or her privacy, and this includes the right not to have the privacy of your communications infringed. In addition, the Protection of Personal Information Act 4 of 2013 was created to give effect to the constitutional right to privacy by safeguarding personal information.
Often students or people may choose to avoid career advisers out of fear that their personal lives or shortcomings would be exposed and discussed. As per the Code of Ethics for Career Practitioners, it states that disclosure of information for reasons other than to assist the client with services from other professionals, or to prevent the person from harming themselves or others, must be with the client's expressed written permission or consent.
The use of Psychometric assessments must be by Registered Psychologists, Psychometrists and Counsellors.
Shared under a Creative Commons Attribution-NonCommercial-NoDerivatives 2.0 South Africa (CC BY-NC-ND 2.0 ZA)
This means you can share and adapt this work but not for commercial purposes. You will only need to include the following reference to the original content in all shared works.
Kindly attribute as follows:
Beukes, C. J., Mahadave, K., & Kanhai, K. (2022). Professional Development Portfolio for Career Development Practitioners (1st ed.). CC BY-NC-SA 2.0 ZA, https://creativecommons.org/licenses/by-nc-nd/2.0/za/
Authors
Karuna Mahadave
Christopher John Beukes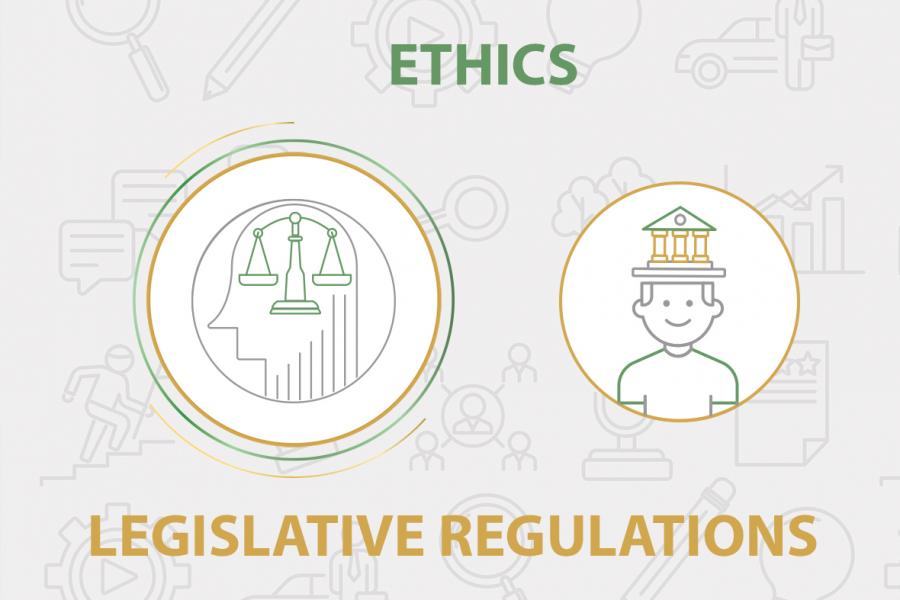 You can earn 1.00 CPD point/s by completing and passing the self-assessment questionnaire for this article.
1.00