Ethical Behaviour
- Communication
Understanding ethical issues regarding telephonic, email, and chatroom communication, advice, guidance and information sharing.
Ethical Behaviour - Communication
Ethical Behaviour - Communication
Introduction
In South Africa, many civil organisations are using mobile social networks as a means of reaching more people. Organisations such as Childline, LoveLife and MobieG have integrated the use of text-based counselling and support services. With the isolation and social restrictions associated with the global pandemic of Covid-19, there was an immediate need to enhance the access to online support services, thus increasing the need and availability of such platforms and services. The question that remains though is whether it is ethical for a practitioner to use this medium in practice? How can they do so safely?
According to the Health Professions Council of South Africa (HPCSA) all practicing health care practitioners (i.e. those registered with the HPCSA) are bound by professional and ethical guidelines within the professional practitioner-patient relationship. As per the guidelines, there needs to be strict adherence to maintaining high ethical and professional standards when using all forms of social media, including telemedicine. Social media is defined as online tools, platforms, networks, blogs, forums and websites where opinions, information, photos, videos or audio is shared. Telemedicine / Telepsychology involves making use of technology in order to replicate the traditional face-to-face consultation between a patient/client and the practitioner. While making use of social media and telemedicine platforms is permitted, there are guidelines on what is deemed acceptable conduct.
These guidelines serve to protect both the privacy and confidentiality of patient information, the boundaries between the practitioner-patient relationship and the image of the health profession. Being familiar with the guidelines in place can ensure that practitioners do not unintentionally post on social media or engage in sessions online in ways that can cause harm to either the patient, practitioner or the profession.
In South Africa, the Psychological Society of South Africa proposed a draft for Ethics for online sessions. The draft guidelines assist practitioners who are currently using or planning to use the internet and telecommunication technologies to provide psychological services.
Case Study
Kay is working as a Career Development officer at a local university. Since March, there has been much upheaval in her routine and daily duties due to the global Covid-19 pandemic. The whole nation experienced a lockdown and did not go to work. Kay usually provides face-to-face sessions to students requiring assistance with CV writing, interview preparations or soft skills development sessions. Millions of people in South Africa had to resort to working and operating remotely to prevent the spread of the virus. In wanting to aid students on an ongoing basis, Kay decides to provide the service remotely as well. Kay refers to the Ethical practices as defined by the Health Professions Council of South Africa (HPCSA) and the Career Development Institute (CDI). In responding to the needs of students and the threat of the pandemic, Kay's attempt is a little rushed, but she is hoping to provide a service that complies with rules and regulations that safeguard her students.
Definition of Social Media according to HPCSA
Social media refers to the online and electronic tools and platforms which people

use to share content such as information, opinions, videos, audio and photographs.

It includes platforms known as social networks. Examples of this are Facebook, Twitter, LinkedIn and WhatsApp, professional and personal blogs (including email, SMS, electronic journals), content-sharing platforms (e.g. YouTube and Instagram), online chat forums and the comment sections of websites.
Obtaining Informed Consent online
According to the draft proposal by the Psychological Society of South Africa:
When a psychologist provides therapy/assessment, he or she should obtain written consent or encrypted signatures electronically.

In the case where written consent cannot be obtained, for example, electronically on the psychologist's web page – consent is valid by virtue of checking a box at the end of the web page with information about the process of online therapy. Failure to do so would consequently prohibit access to the next page of setting up an appointment. Consent may also be obtained by completion of a mini multiple-choice questionnaire by the client to show understanding of informed consent.

Informed consent should be educational and informative about the process, benefits, limitations and possible risks of the mode of therapy and the voluntary nature of participation.

In relation to limits, the psychologist shall inform clients:

that communications, like face-to-face, telephonic, faxed and other written communications, have the potential to be intercepted and what steps the psychologist has taken to prevent this.

how information and conversations will be recorded, used and stored.
email and SMS messages may not be received for technical reasons and that this could cause inadvertent distress.
Privacy and Confidentiality
A psychologist shall safeguard the confidential information obtained during the course of his/her practice; that is:
The psychologist shall ensure encryption of his or her emails and educate clients on how to encrypt their emails.
The psychologist shall install appropriate antivirus and anti-spyware software programs on his or her devices and educate clients about the use of the software and the importance of using such software.
Secure passwords shall be used and changed regularly (possibly every 3 – 4 months).
For the provision of services, for example via Skype, the psychologist shall ensure on their end that such interactions are done in a private environment.
The psychologist shall inform the client of possible limits to confidentiality due to the nature of technology and educate the client on possible ways to protect their information.
The Career Development Institute (CDI) provides useful tips on conducting online sessions. We take heed of their security and privacy suggestions.
Security and Privacy
Make use of a headset rather than the loud-speaker, so others cannot overhear your client.

Have a secure internet connection ensuring your Wi-Fi router is password- protected.

Ensure that devices are protected with appropriate antivirus and security software.

Make use of a unique and strong password for your conferencing account and do not share it.

Be mindful that the client might not have or know whether they have a secure setup.

Place yourself on mute when not speaking or if someone enters the room in which you are working.

Be mindful of confidentiality, privacy and security when sharing recordings of meetings.
Recording and documenting virtual meetings
Obtain consent from participants before capturing an image or recording meetings.

Participants should be given the right to switch off video or audio sharing before recording.

Let participants know what the recording will be used for and how long it will be kept.

If the practitioner is working on another device, request permission if you are recording on a separate tool, for example your cellphone or a recording device. There must be transparency at all times.
In addition to the rules mentioned above, it should be borne in mind that practitioners follow all statutory ethical guidelines for services delivered, irrespective of the mode of delivery. This can be by telephone, teleconferencing and the internet. All appropriate precautions regarding confidentiality, security, informed consent, records and counselling plans should be in practice. In addition to ethical regulations, practitioners should keep the following pointers in mind when using social media:
Practitioners remain committed to the Code of Ethics for Career Development when they use electronic and other communication technologies to provide professional services.

Practitioners who provide services by these means must remain updated on various communication technologies to further enhance communication security.

Practitioners when in telephone conversations with clients should be in places in which they can ensure client confidentiality and safety. They should also ensure that client confidentiality is maintained when receiving and sending messages by voicemail and fax machines.

Practitioners must be aware that when engaged in telephone or video-calls, these sessions can be recorded by the client and viewed by unauthorised persons.
Conclusion
Technology is here to stay and as we move into the 4th Industrial Revolution (4IR), it makes sense to provide services that extend beyond the norm. The global pandemic has forced the hand of educators and practitioners around the world. With so many people providing online assistance (with immediacy), one can only hope that sources are both safe and reliable for all age groups needing assistance. The key is ensuring that clients receive the same level of service and professionalism, as well as understand and consent to any and all risks that may be involved in receiving this service online.
Shared under a Creative Commons Attribution-NonCommercial-NoDerivatives 2.0 South Africa (CC BY-NC-ND 2.0 ZA)
This means you can share and adapt this work but not for commercial purposes. You will only need to include the following reference to the original content in all shared works.
Kindly attribute as follows:
Beukes, C. J., Mahadave, K., & Kanhai, K. (2022). Professional Development Portfolio for Career Development Practitioners (1st ed.). CC BY-NC-SA 2.0 ZA, https://creativecommons.org/licenses/by-nc-nd/2.0/za/
Authors
Karuna Mahadave
Christopher John Beukes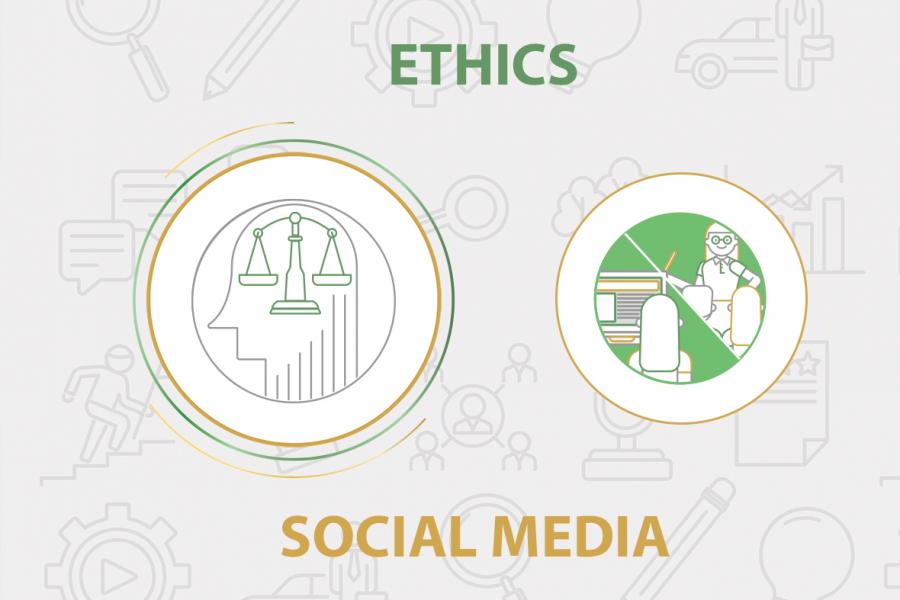 You can earn 1.00 CPD point/s by completing and passing the self-assessment questionnaire for this article.
1.00