Effective Communication -
Listening skills
Developing deep listening skills.
Effective Communication - Listening skills
Effective Communication - Listening skills
Case Study
Rose is 28 years old and has a 5-year old daughter. Rose has been unable to secure work ever since her daughter was born. Rose needs to know where she could secure work that is sustainable. She would also like to upskill as she feels she needs a refresher course to update her knowledge. Rose is desperate for help in resolving the problem when she comes to her first session with practitioner, Shirley.
Shirley listens to Rose as she talks more about her problem. Not long after the session has begun, Shirley stops listening and suddenly puts forward an idea that she explains is spontaneous. The idea consists of her perception of how the problem lies within Rose. Further attempts by Rose to talk about her problem are interrupted by Shirley at which point Rose speaks less and less as Shirley increases her talking. Shirley leads the session to a conclusion that Rose needs to form a better relationship with SELF, use her own internal signals from her heart rather than her head. After failing to be heard, Rose seems to give up and becomes more anxious. The session ends and Rose leaves, feeling hopeless inside.
Listening
As a career development practitioner, the skill of listening is essential. We see in the case study above that Shirley did not show deep listening skills. The most crucial aspect of being a good communicator is being a good listener. Being an attentive listener helps the career development practitioner to appropriately understand the needs of their clients. Effective listening means meeting a client where they are, which can allow for fewer errors and a better chance of assisting the client more accurately and effectively.
What does effective listening mean?
In the broadest sense listening skills refer to the ability to accurately receive and interpret messages in the communication process. The three main types of listening most common in interpersonal communication are:
Informational Listening (Listening to Learn or Know the Facts)

Critical Listening (Listening to Evaluate and Analyse)

Therapeutic or Empathetic Listening (Listening to Understand Feeling and Emotion)
Practitioners generally possess all types of listening skills but with a particular focus on Therapeutic or Empathetic/Empathic listening.
Empathic listening has the following benefits for the client:
Builds trust and respect.

Enables the client to release their emotions.

Reduces tensions.

Encourages the surfacing of information.

Creates a safe environment that is conducive to collaborative problem-solving.
Empathic listening is structured listening and questioning techniques that allows practitioners to develop, enhance and maintain relationships with a stronger understanding of what is being conveyed, both intellectually and emotionally. This is referred to as active listening which means that the practitioner is fully concentrating on what is being said rather than just passively 'hearing' the message of the client. It involves listening with all the senses. Active listening is therefore about 'listening for meaning'.
What does active listening involve?
Active listening is about 'being part of the other person's world and being part of what he/she is experiencing'.

Listening to how words are being said and the tone of the client's voice.

Watching the client's body language as they speak of an experience.

Listening to what is not being said – or listening to the silence.
Signs of Active Listening
Non-Verbal Signs of Attentive or Active Listening
It should be noted that these signs may not be appropriate in all situations and across all cultures.
Smile

Eye contact

Posture

Mirroring conversation

Not easily distracted
Verbal Signs of Attentive or Active Listening include:
Positive Reinforcement - e.g. head nod
Remembering content of conversation
Questioning using open questions or closed questions when appropriate
Reflection by paraphrasing
Clarification by asking the client if the information is correct
Summarising by highlighting main points of the conversation
Increase the client's self-esteem and confidence.

Tell the client, "you are important".

Gain the client's cooperation.

Reduce stress and tension.

Build teamwork.

Gain trust.

Elicit openness.

Gain a sharing of ideas and thoughts.

Obtain more valid information about the client and the issue.
Here are a few good listening ground rules:
Don't interrupt.

Don't assume.

Don't change the subject or move in a new direction.

Don't rehearse in your own head.

Don't interrogate.

Don't teach.

Don't give advice, rather expose the client to options and let him/her decide.
Caring and empathic listening are basic requirements for a career practitioner and can have a beneficial motivating effect on a client. As a practitioner, empathic listening is the honour we give to people. A space to feel heard can be just as powerful, if not more powerful, than any tool or technique.
Shared under a Creative Commons Attribution-NonCommercial-NoDerivatives 2.0 South Africa (CC BY-NC-ND 2.0 ZA)
This means you can share and adapt this work but not for commercial purposes. You will only need to include the following reference to the original content in all shared works.
Kindly attribute as follows:
Beukes, C. J., Mahadave, K., & Kanhai, K. (2022). Professional Development Portfolio for Career Development Practitioners (1st ed.). CC BY-NC-SA 2.0 ZA, https://creativecommons.org/licenses/by-nc-nd/2.0/za/
Authors
Christopher John Beukes
Karuna Mahadave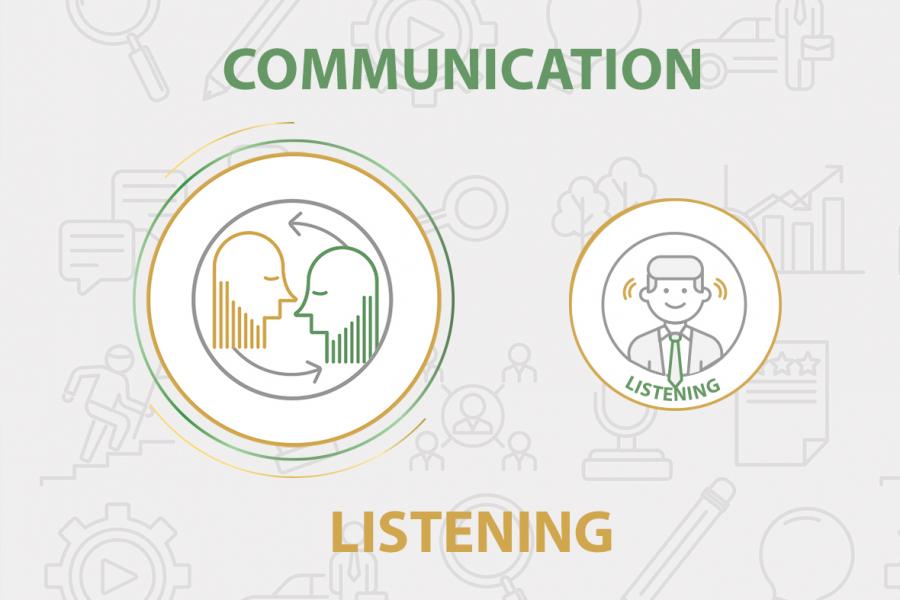 You can earn 1.00 CPD point/s by completing and passing the self-assessment questionnaire for this article.
1.00