SACDA
Governance
As the Professional Body for Career Development Practitioners, our Governance Structure represents a diverse range of career specialists from South Africa and abroad.
Mr. Puleng Phala
Chairperson
Puleng Phala holds a Master of Philosophy Degree (Ethics); B. Ed Honours Degree in Education, Training and Development; Diploma in Educational Management and Senior Education Diploma. Puleng is a registered Assessor, Moderator and Skills Development Facilitator. He is currently employed as Senior Education Specialist: Project, Curriculum, Skills with Tshwane North TVET College. His experiences includes positions as project manager, career development advisor, acting campus manager, school principal, Head of school department, senior educator. Puleng has a strong passion towards human capacity development and motivating young people. He has received many accolades in motivating young people at educational institutions and communities.

Prof. Boitumelo Diale
Outgoing Chairperson
Boitumelo Molebogeng 'Tumi' Diale is the Head of Department: Educational Psychology, Faculty of Education at the University of Johannesburg (UJ). She is also the Programme coordinator for the Masters in Educational Psychology (MEd Psych). Prof. Diale specialises in the field of Career Development and is involved in the training of Honours (registered counsellors) and Masters Educational Psychology students (educational psychologists) and BEd Senior Phase and FET undergraduate students in career development. Her niche area of research is in the field of career development across the life span and is currently focusing on the implementation of Technical Vocational Education (TVE) in senior phase of the education system.
Mr. Chris Beukes
Chief Executive Officer
Chris has worked directly in the field of career development for over 15 years and is a registered Industrial Psychologist with the Health Professions Council of South Africa (HPCSA). Chris headed up the Information Unit for the Ministerial Flagship Career Advice Services project initiated by the South African Qualifications Authority (SAQA) and the Department of Higher Education and Training (DHET). Subsequent to this, Chris worked with the Career Development Services unit based at the DHET on a number of national projects that included the design of enterprise architecture, development of information systems, provision of a national call centre and management of national media campaigns. His research focus is on skills, where he developed and is testing a skills framework for career management called Nature's Game. This framework is based on his 2010 model of self-regulatory employability.
Ms. Estelle Crafford
Secretary
Estelle holds a Master's degree in Psychology and is a Registered Counselling Psychologist with the Health Professions Council of South Africa. She served the Department of Labour for 42 years and built extensive experience during this time in career development for both learners and the unemployed. She established the Career Development service of the Department of Labour and as such supervised and orientated 130 Career Counsellors. She was a member of the National Task Team co-ordinating Career Development in the RSA and assisted with developing the curriculum for Career Development Practitioners. She researched Career Development methodology in other countries, through visiting Sweden and Austria. She also managed psychometric assessment of the unemployed for a wide variety of positions in Government, the private sector and for learnerships.
Ms. Dirusha Ganapathy Juta
Industry
Dirusha is a multiple award-winning HR professional who has been recognized as a future-fit industry leader in advancing the impact of human capital management on business culture and performance. In 2017, Dirusha was awarded "100 Most Influential Global HR Professionals" by the World HRD Congress including "HR Leader of the Year" awarded by Future of HR Awards. She has served in the HR profession for 15 years working for multinational giants such as IBM where she was recognized for her contribution to Global HR transformation in 2014. In 2008, she was awarded Group HR Services Excellence Award by African Bank for setting a standard of excellence in HR. She is presently the MD of Beyond Transform which utilises HR consulting expertise, coaching, talks, workshops and the development of youth and women in addressing the critical gaps in the HR industry and in solving socio-economic challenges across the African continent.
Mr. Avron Herr
Private Providers
Mr Avron Herr is founding member SACDA. He is also the founder and owner of PACE Career Centre which is South Africa's longest standing career guidance organisation. Over the past 27 years PACE Career Centre has managed many international and national career development projects for governments. PACE Career Centre is a social benefit organisation. It assists over 3 000 000 youth annually on the African continent through various career development interventions. Mr. Herr has both authored and co-authored several career development related publications and has presented at both national and international conferences on matters relating to career development. Mr. Herr has a particular interest in building career development capacity in small and developing countries.
Prof. Kobus Maree
AJCD Editor-in-Chief
Kobus Maree (DEd; PhD; DPhil (Psychology) is a Professor in the Department of Educational Psychology at the University of Pretoria. His main research interests are focus on career construction (counselling), life design (counselling), emotional-social intelligence and social responsibility, and learning facilitation in mathematics. Past editor of the South African Journal of Psychology, managing editor of Gifted Education International, regional editor for Southern Africa: Early Child Development and Care, and a member of several national and international bodies, including the Society for Vocational Psychology (SVP) (USA), the International Association of Applied Psychology (IAAP) (USA), the Psychology Association of South Africa (SA), and the Association of Science of South Africa (ASSAf). In 2009, he has a B1 rating from the National Research Foundation.
Prof. Maximus Sefotho
Differently Abled
Maximus Monaheng Sefotho is a Lecturer in the Department of Educational Psychology (with a specialisation in Career Guidance and Disability) at University of Pretoria. He is interested in research and teaching in Career Guidance, disability as well as Philosophy of Education. More specifically, his research and teaching work focuses on Career Choice/ Construction within the sphere of Contemporary Careers and Hephapreneurship (A concept he coined). Dr. Sefotho's work is a socio-political act geared towards social change. He chooses to use the phrase 'differently-abled' instead of 'disability' because he encourages 'seeing abilities in disability'. He spans extensive experience in career guidance. He presented at a European Centre for Career Guidance in Greece, Universidade de A Coruna in Spain and Morelia in Mexico recently all in the name of Career Guidance.
Ms. Gillian Donà
Continuous Professional Development
Gillian Donà is an Industrial and Organisational Psychologist with a special interest in Career Coaching, Facilitation and Psychometric Assessment. She has over 14 years of experience in psychometric assessment consulting (assessment, scoring, reporting and feedback) across industries and organisation levels. Some of the clients she has worked at include Nedbank, FNB, AVI, Mercedes-Benz, Nando's, Virgin Active, SABC, PWC, Engen, HPCSA, Department of Public Service and Administration, DTI etc. Since starting her own practice in 2012, Gillian has expanded her repertoire to include Career Coaching, Team Building, Peer Mentoring and Development and Facilitation. She has a special interest in partnering with people in their career journeys and thus designs and facilitates customised processes to meet an individual's or organisations unique requirements.
Mr. Paul West
Partnerships
Paul West is an independent consultant in the fields of ICT, education, open education resources and open learning, knowledge management and project management. Paul leads projects that provide innovation to increase access and improve quality of education. While working in the United Kingdom, Paul led the Commonwealth Education Hub project to enable policy makers and professionals to connect and collaborate. In South Africa, Paul worked to establish South Africa's national Career Development Service and the online National Career Advice Portal. In Canada, Paul was Director: Knowledge Management and Information Technology at the Commonwealth of Learning where he led the establishment of the multi-national "Virtual University for the Small States of the Commonwealth" initiative that spans over 30 countries. He also led the Commonwealth of Learning's advocacy of open copyright licensing. Paul created the African Digital Library, a free online library for anyone living in an African country.
Prof. Melinde Coetzee
Advisory Committee
Melinde Coetzee holds a doctoral degree in Industrial and Organisational Psychology and is currently fulfilling the role of professor in the Department of Industrial and Organisational Psychology at the University of South Africa. She is a National Research Foundation (NRF) rated researcher. Her core research focus areas are industrial/organisational psychology, careers, graduate attributes and the psychology of retention. Melinde is a professionally registered Industrial Psychologist with the HPCSA and a master human resource professional with the South African Board for People Practices. She is a member of the International Association of Applied Psychology (IAAP) and Society of Industrial Psychology, South Africa (SIOPSA). She fulfilled the role of section editor for the South African Journal of Human Resource Management for a number of years. She fulfilled the role of Editor-in-Chief of the South African Journal of Industrial Psychology (2013 to 2019).
Prof. Maria Eduarda Duarte
Advisory Committee
Maria Eduarda Duarte is the UNESCO Chair on Lifelong Guidance and Counselling. She is a full professor in the Faculty of Psychology at the University of Lisbon, where she directs the master's course in the Psychology of Human Resources, Work and Organisations. Her professional interests include career psychology theory and research, with special emphasis on issues relevant to adults and the world of work. As the Research Director of Career Guidance and Development of Human Resources Services, her publications and presentations include topics related to career problems experienced by adults, testing and assessment, and the counselling process. She has been the Chair of the Portuguese Psychological Society since 2005 and served and still serves on the editorial boards of a number of Portuguese, European and Iberian-American journals. She is the President of the Counselling Division of the IAAP and a former Director of the National Institute of Guidance (2009 –2014).
Prof. Jean Guichard
Advisory Committee
Jean Guichard is Emeritus Professor of Vocational Psychology and Career Counseling at the Institut National d'Etude du Travail et d'Orientation Professionnelle (INETOP: National Institute for the Study of Work and Vocational Counseling) in Paris, France. Currently, he is the UNESCO Chair on Lifelong Guidance and Counselling of the University of Wroclaw (Poland). Born in 1948, Jean Guichard studied philosophy and psychology at the University of Lille (France). He became an associate professor at the University of Lille in 1989 and a tenured professor at the Sorbonne University in Paris in 1992. Jean Guichard's main research themes are the factors and processes of the self's construction and the different modes of relating to occupations and professions. His synthesis of work on the dynamics of subjectification (Life long self construction) provides a general framework for two kinds of career and life designing interventions (group and face to face).
Dr. Mary McMahon
Advisory Committee
Dr. Mary McMahon is an Honorary Senior Lecturer in the School of Education at the University of Queensland, Australia. Mary is the Vice-President of the Career Industry Council of Australia (CICA), the peak body for the career industry in Australia. She has played an integral role in the development and implementation of the CICA Professional Standards for Australian Career Development Practitioners, a process similar to that undertaken by SACDA. She understands and appreciates the work of SACDA as a professional body. Mary is the developer and co-author of the internationally recognised Systems Theory Framework of Career Development which takes a holistic 'individual in context' view of career development. Her research focuses on career development across the lifespan and narrative and systems approaches to career counselling and qualitative career assessment. With a background in secondary school education and career guidance, she is particularly interested in the career development of children and adolescents and how career education can support them. She is also interested in assisting school personnel develop skills and knowledge in career education.
Prof. Mark Watson
Advisory Committee
Professor Watson is a Distinguished and Emeritus Professor in the Department of Psychology at the Nelson Mandela Metropolitan University in Port Elizabeth, South Africa, an Honorary Professor in the School of Education of The University of Queensland, and a Research Fellow at the University of Warwick. Professor Watson was a B1 rated scientist with the National Research Foundation (NRF) of South Africa. He teaches, researches and practices in the field of career development, counselling and assessment. Mark has published extensively in international journals, has co-authored several career psychology books, has contributed chapters to international career books, and is a co-developer of an international qualitative career assessment instrument. He is a member of the Editorial/Advisory Boards of the British Journal of Guidance and Counselling; the Indian Journal for Career and Livelihood Planning, the African Journal of Career Development, and a co-editor of the International Journal for Educational and Vocational Guidance. Professor Watson has a long association with Dr. Mary McMahon and their joint research projects and cross-cultural and cross-national perspective adds significantly to the power of their research on career development and career counselling.
Dr. Simon George Taukeni
Advisory Committee
Simon George Taukeni works at the University of Namibia in the Department of Educational Psychology and Inclusive Education. He holds a Doctor of Philosophy in Education, Masters of Public Health and Masters of Education as well as a Postgraduate Diploma in Special Education specialized in Emotional and Behavior Disorder. Simon is a former Post-Doctoral Fellow at the University of Fort Hare. He is an editor, author and researcher. His research interests are in health psychology, guidance and counseling, career guidance and public health.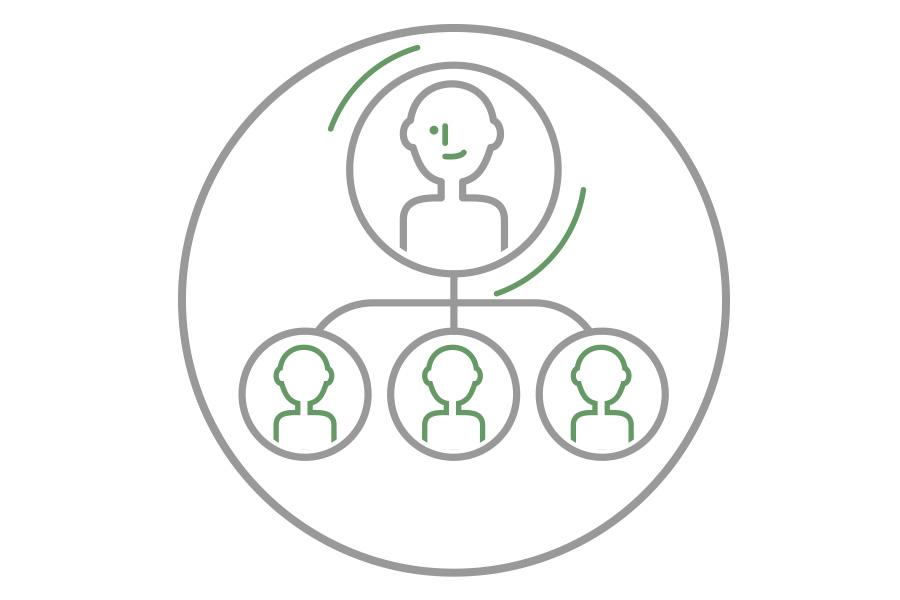 More about SACDA